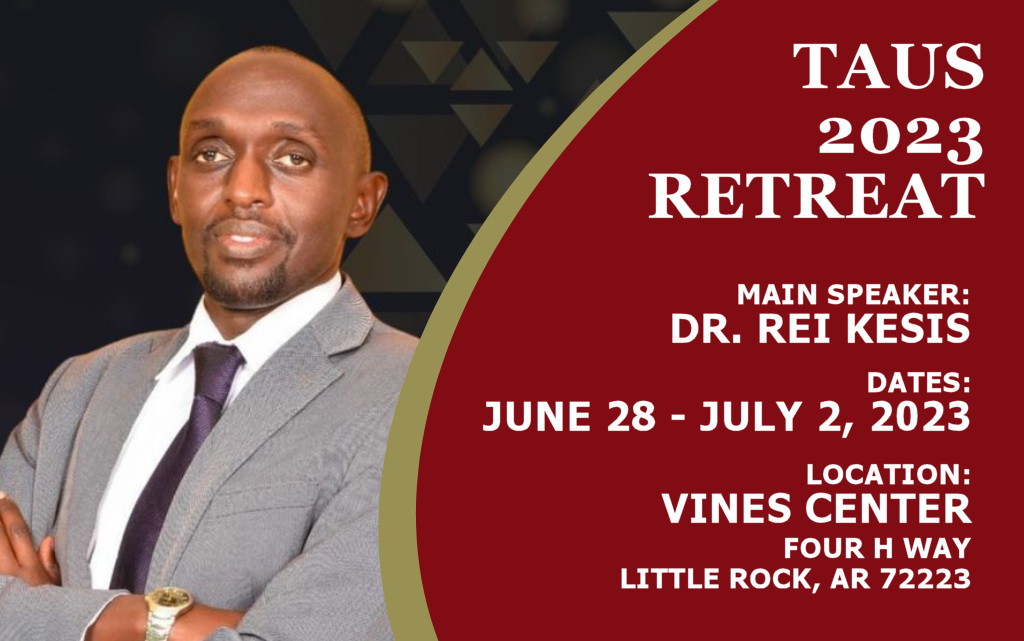 07 Feb

TAUS 2023 Retreat

The TAUS 2023 Retreat will take place on June 28 – July 2, 2023 at C. A. Vines Arkansas 4-H Center, #1 Four H Way, Little Rock, Arkansas.

This year's theme is "Be Strong & Courageous."
Registration, Package Information & Pricing:
For package information, pricing and registration, please visit our registration page.
Featured Speaker:
Our featured speaker will be Dr. Rei Kesis.