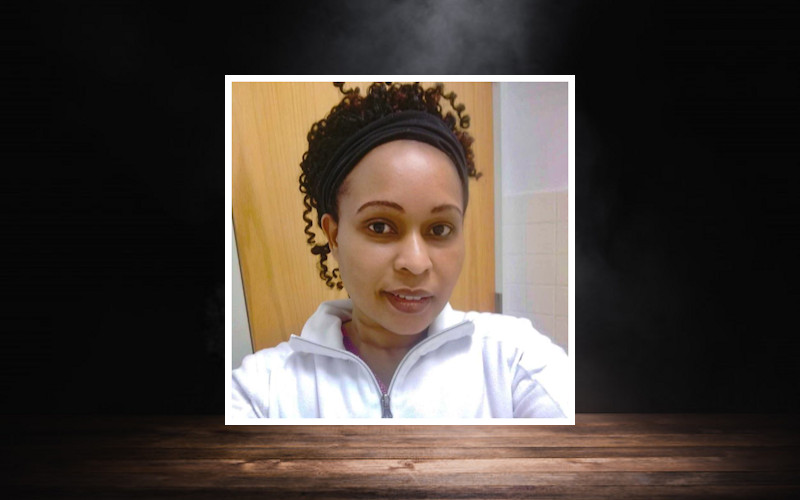 23 Nov

Meet Yuster Kivuyo

By Ephraim Nkonya
Childhood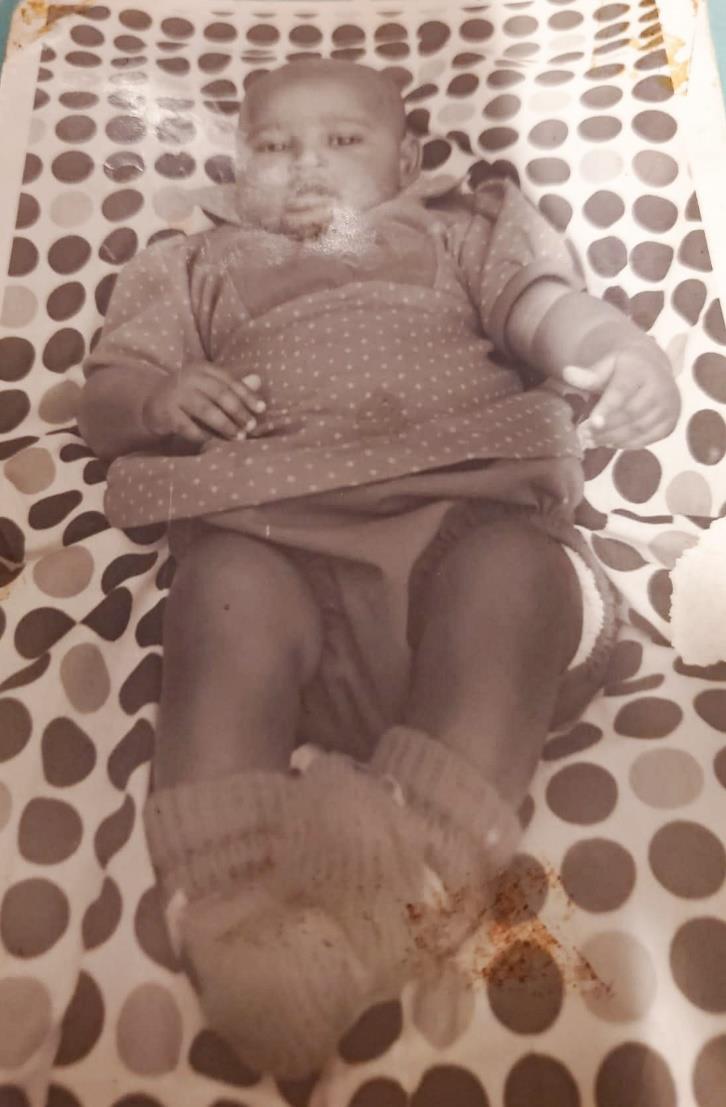 Every parent of a baby girl has a prayer, a wish and a dream for her/his child to be the sunshine, fountain of blessing, a balm to a hurting world, and the girl that splits impossible into its two parts – "I'm possible." As Yuster's mom and daddy expected their baby girl to arrive, they kept wondering about the gifts that is wrapped in mom's blessed womb, what child has God given us? Who will she be? Yuster's mom is a conservative Adventist and faithful Sabbath-keeper and tither and she has raised her kids accordingly.
Yuster arrived in this world at Majengo Hospital, on slopes of the snow-capped Mount Kilimanjaro. Yuster was an instant hit with her beautiful and radiant face and strong kicks. Mama knew immediately she was holding a girl who will move mountains.
As she sung Pare lullabies nudging her into sleep, she shared Napoleon's imagination who said, "Let her sleep, for when she wakes, she will move mountains." One of the lullabies that mama sung to Yuster is number 400 in the Pare songbook (Nyimbo za Mtaso): Swi Vaana Vadoori (We Are· Little Ones).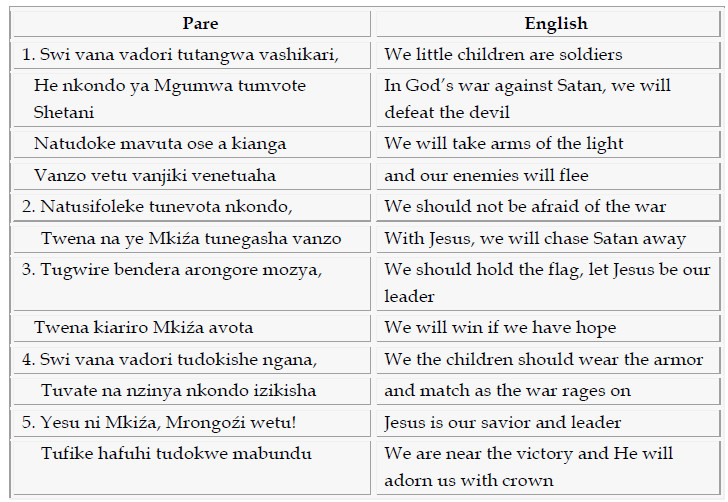 What is in the name? Yuster means inspirational conscientiousness, and assertiveness. The first letter stands for Yes – meaning that while others think "no way", Yuster thinks of a big Yes. Yuster was raised in Majengo Moshi – the largest business city in Kilimanjaro region. She grew up seeing the busy streets and markets of Kiboriloni, central Moshi market, and the noisy busy hawkers at Moshi central Bus terminal. All this entrepreneurial lifestyle got ingrained into Yuster's life, but apparently she didn't discover this gift early on. When she came back home from school and other activities in town, she was received with warm and loving hands of her parents and siblings.
Before she goes to bed, there was a meaningful devotion and prayers in which kids were taught how to pray and how to put Jesus in all their plans, big and small. At Majengo church, Yuster was an active participant of the pathfinder activities. This warmth and Christian environment formed that little girl into a compassionate Christian who bids Jesus in all what proceeds out of her mouth. She is an evangelist who bears remarkably godly image. Who is this girl with such a background? What is she up to? How does she lead her spiritual, social and work life? Welcome to Yuster's story.
Coming to America
She was just a young girl out of Ordinary Level Secondary School at Old Moshi when she received an invitation from her uncle to come to US together with two other younger kids. Yuster was given the responsibility of taking care of them even though she was still just a young girl herself. Additionally, she had a language barrier. Her English language skills were still only basic. But, Yuster was not scared of facing this challenge because she has read Psalms 72:1, which says The Lord is my light and my salvation; whom shall I fear? The Lord is the stronghold of my life; of whom shall I be afraid?
Yuster also faced a big dilemma of leaving her family behind and going to a faraway country. She was torn between home and US where she had her family and friends who left Tanzania long ago and wanted to see them. She kept this torturing dilemma under wraps and showed enthusiasm about the long trip. It was time to go and the British Airways ticket arrived in the mail. There was a long lecture from mom of what to do and not to do on the way. Then there was the family prayer, in which mama and daddy gave long prayers asking God to protect their children as they traveled.
They boarded the big plane to London Heathrow from where they connected to Boston Logan Airport. The trip was uneventful and they arrived in the US and were received at the airport by the entire family of her uncle Paul Makoko. Yuster's anxiety evaporated when they were warmly welcomed to the US to start an entirely new life. A very special dinner was prepared by Neema Makoko – her uncle's wife.
Professional Development and Career Path
Yuster did her high school in Boston and was planning to do a business degree. But uncle Paul advised her to go do a healthcare degree where the job market is better. She hesitated but she ended up listening to her uncle's advice. She started working as a Hospice provider for 6 years. While working, Yuster was studying social work degrees online and this helped her very well to better understand the social work industry in the US.
There was something unique about Yuster, which other people saw, but apparently, she didn't discover it. The other nurses close to her and her husband kept telling her "Yuster, you have a knack of excellent communication skills and public relations, which could be a big asset in establishing your own company related to Health care." Yuster would answer "What?" Another friend would repeat the same statement over and over and Yuster started to think that she could be sitting on gold, but didn't know how to exploit it.
TAUS Sparks the Flame and Opens Doors
In October 2017, Yuster received a strange call from Dick Manumbu – President of the New England TAUS chapter. Using his attention-grabbing high-pitch tone, Dick was brief and terse "Yuster, could you please travel to Maryland to attend the TAUS leader's retreat on October 27, 2017?" "What?" Yuster replied vividly showing her surprise and fear of representing the whole chapter. After all, she was only a chapter secretary and a young girl, with no leadership or public speaking experience. How will she face the TAUS leaders – majority of whom are adult males? She felt she would be like a chicken in a cattle pen. Dick noticed the surprise and fear in Yuster's voice and he unleashed his softer side and reassured her that she would do just fine to represent the chapter at the big meeting. But, Yuster wasn't convinced yet. Her second challenge was getting her husband to support the trip. So, she asked Dick to give her time to consult her husband and Dick agreed and waited.
Before Yuster faced Sam – her husband, she said a prayer asking God to make Sam agree to support her trip to Maryland. Before telling Sam about this trip, she prepared a conducive environment to make Sam relax and feel loved. She unleashed jokes and other stuff that she knows he loves to hear. Sam felt the warmth and love and that is when she dropped the Maryland trip request. "Sam, my king, today I received a strange call from Dick asking me to represent our chapter to a TAUS leaders' retreat, which is taking place in Maryland. Will you allow and support me attend it?" Sam's answer was an instant yes!!! Yuster was shocked to hear this from Sam. She gave him a kiss and a warm hug saying "thank you very much my husband and God bless you abundantly for your support of God's work." Yuster called Dick to convey the message that she will go to Maryland. Sam immediately took her vehicle for service to ensure his wife makes the trip without any hassle. Yuster drove to Maryland with other TAUS members and arrived at Shukrani and Adela Magoma's residence where the retreat was taking place. She was warmly welcomed by the Magoma's and felt relaxed immediately. Shukrani was seating the guests and Yuster was seated next to TAUS's President – Mr. Michael Mwasumbi. Yuster and Mike started chatting about regular stories and Mike discovered Yuster's communication skills and entrepreneurial talents.
Pastor Geoffrey Mbwana – the General Conference Vice President – was the main speaker at the TAUS leaders' retreat. Before Pastor Mbwana's speech, Magoma invited Yuster to do the offering service. She felt unable to do this and asked Calvin Obed to help read it on her behalf. Even though everybody around her was welcoming, Yuster wasn't yet confident of speaking in front of the predominantly adult male audience.
Then the seminar started and its focus was on LEAD – Leadership, Education and Development. Pastor Mbwana talked about the importance of planning TAUS projects, and the challenges of planning and implementing projects. Specifically, he talked about the key questions in planning – What do we do? For whom do we do it? And how do we excel? Yuster immediately discovered her ignorance about planning and she felt this seminar was for her as she has been struggling to plan her own life. As Pastor Mbwana – an eloquent and motivational speaker – continued to present, Yuster's lack of confidence started waning away and she realized what Mark Twain said – "All you need in life is ignorance and confidence and then success is sure." She was ignorant about planning, but she has kids that she has to plan for their future. It dawned on Yuster that this leadership retreat was planned by God for her.
After the excellent presentation by Pastor Mbwana, another shock hit almost immediately after she settled back in her seat beside Mike Mwasumbi. Out of nowhere, Mike said "Yuster, you are a talented young lady and you could do very well in home care business – just like what Amri Ngoye does." Yuster felt a quick build-up of adrenalin and fear. "Isn't this what my co-workers keep telling me? I must be seating on gold. I seem to not realize my entrepreneurial talents and abilities. I must wake up and exploit my God-given entrepreneurial and excellent communication skills." Yuster didn't have time to ruminate about this surprise suggestion, which comes on the heels of an excellent presentation by Pastor Mbwana on planning. She politely thanked Mike for his generous compliments, but expressed her lingering lack of confidence, saying "You know people have been telling me that starting a home care business is very expensive and I cannot afford it. Plus marketing home care is also expensive and hard to do." Mike had a very simple solution to her lingering fear. He called Amri to come join the discussion.
Like Dick Manumbu, Amri talks fast but with an attention-grabbing guttural voice. "Yuster, you can do this business. It is not as hard as people tell you. I will guide and support you through the whole process my young sister." The talk and support from Amri who is a manager of home care companies in Fairfax Virginia and New Hampshire dissipated the remaining doubts and lack of confidence, which Yuster was still harboring. Then Yuster remembered her faith. Didn't Martin Luther King eloquently say "Faith is a living, daring confidence in God's grace, so sure and certain that a man could stake his life on it a thousand times." Yuster was convinced that she would be a business owner and employer instead of a lifelong employee. She will put God first, in whatever she does. She was so thankful for the trip to the TAUS leaders' retreat. The overwhelming support that the TAUS leaders were giving her sparked the flame and Yuster was on fire.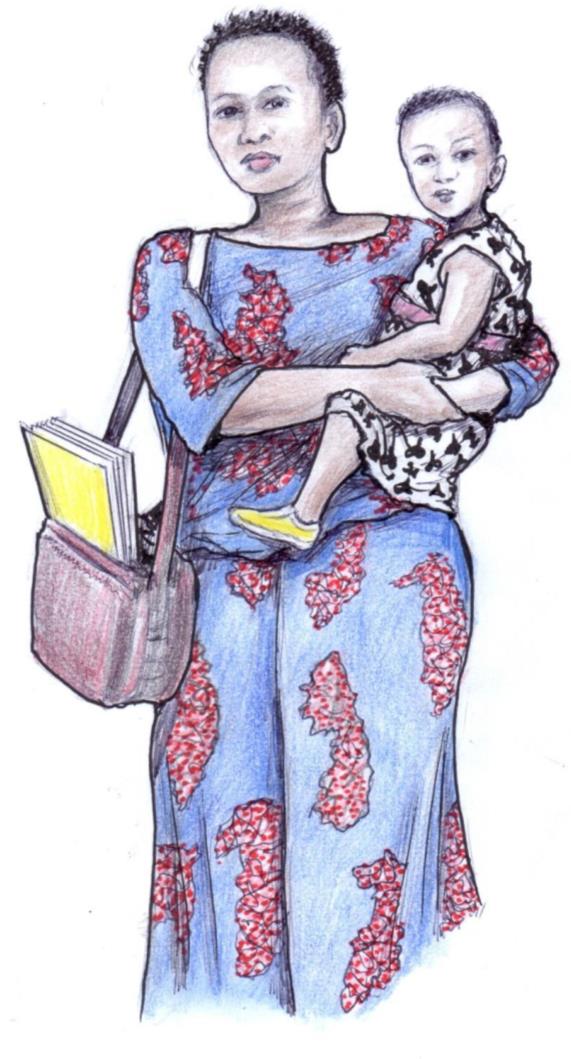 Amri gave her the basics and the roadmap for opening and marketing the home care business. She registered her company in two months after attending the TAUS leaders retreat. In one cold winter day of January 2018, she went to market her business to a meeting, which was attended by well-heeled executives. The problem is, she didn't have a baby seater and she was forced to go to the business meeting with her child. Additionally, Yuster has never attended an executive business meeting before and she didn't know its dress code and etiquettes. So, she went to the business meeting wearing Tanzanian kitenge (African wax print fabric) dress and carrying a child. Coco Chanel – a French fashion designer and businesswoman once said "Dress shabbily and they remember the dress; dress impeccably and they remember the woman." According to Coco Chanel, Yuster was dead on arrival – given her wardrobe and having a child in her hands – all going against executive business dress codes and etiquettes.
Maybe Coco didn't know what Yuster knows that she isn't alone. Francesca Battistelli's song of Giants Fall, which tell of David and Goliath fight – reflects Yuster's plan of action in her new business:
Don't you be afraid
Of giants in your way
With God you know that anything's possible
So step into the fight
He's right there by your side
The stones inside your hand might be too small
But watch the giants fall
She arrived at the business-meeting venue, kicked snow off her shoes and stepped into the room. She was greeted with shell-shocked faces of executives who thought Yuster has lost her way and wandered into the wrong place. The lady who was moderating the meeting asked her privately "what are you doing here with a baby?" Yuster said she has signed to attend the meeting. Then the lady asked her "why did you come with a baby and dressed like this?" without sugar-coating or pretense, Yuster told the lady the truth that she didn't have a baby seater and that it is her first executive meeting. The moderator had empathy on Yuster and she invited her to take a seat.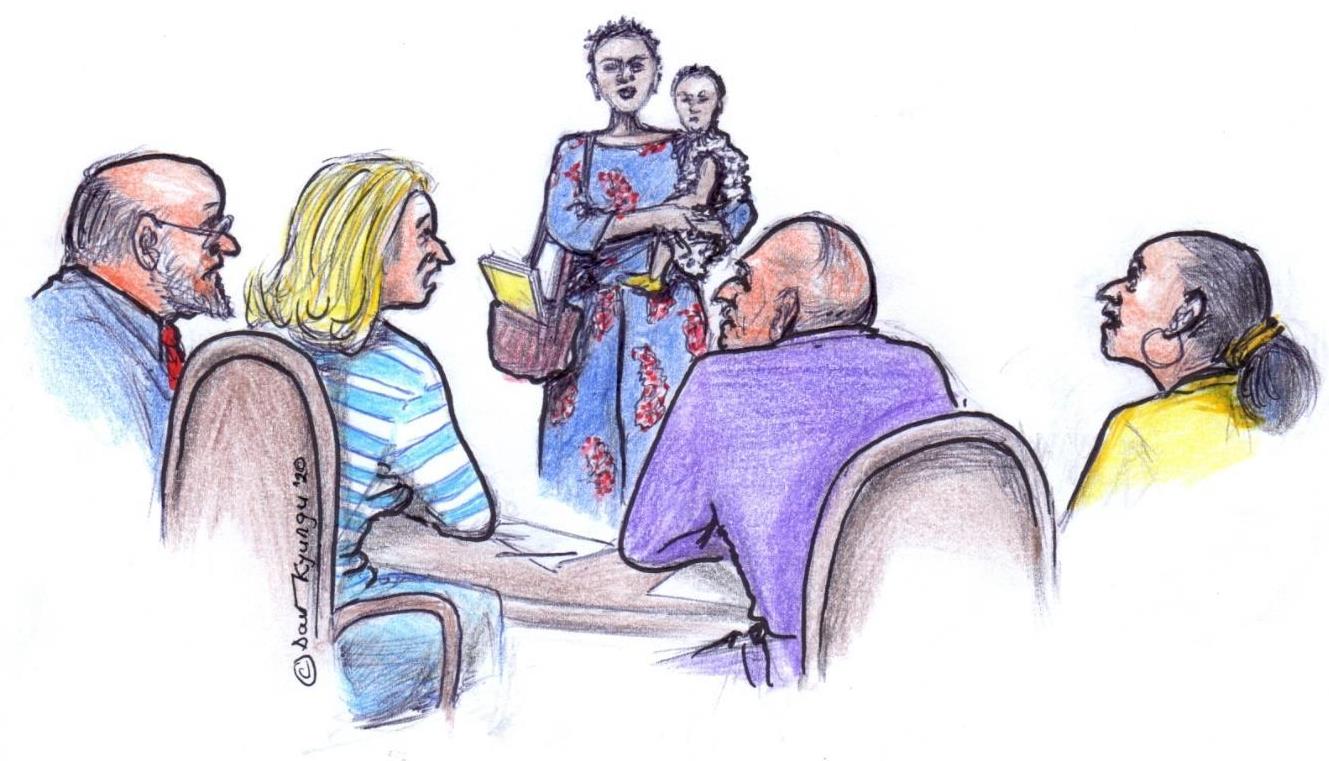 The business meeting continued, but Yuster again had the same feeling of a chicken in a cattle pen that she had at the TAUS leaders' retreat. She silently prayed during that meeting claiming God's promise that He has promised to be with us until the end.
She returned home heartbroken and narrated the sad story to Sam, who also thought this wasn't a good start. But, Lo and Behold, within 24 hours of attending the meeting, the moderator lady called Yuster informing her that she has new patients who need her service. Yuster's hair raised and she felt a chill run through her spinal code. There was an immediate rush of excitement and thankfulness to her God who has helped her land a business despite all the odds against her. Yes, despite all her limited resources and other constraints, God has blessed her with a business. She was now seeing clearly the miracles and God's entire plan for her life. Yuster thanked God reflecting David's Psalm 138: 1-2
I thank you, Lord, with all my heart;
I sing praise to you before the gods.
I face your holy Temple, bow down, and praise your name
because of your constant love and faithfulness,
because you have shown that your name and your commands are supreme.
Like Hanna who earnestly prayed for a baby boy and then dedicated Samuel to God, Yuster promised God that she will dedicate her business to Him. She has been operating her home care business for three years and fulfilling her promise to God by helping many people. She has sent many kids in Tanzania to school and has helped a lot more people with a variety of needs. She is now widely networked and her business is growing with generous support from Amri and other TAUS members. Her advice to startup business owners is "Don't lose hope and pray hard for your business and leave everything to Him."
Family Life
When teaching His Disciples on how to pray, Jesus admonished them saying "And when you pray, do not keep on babbling like pagans, for they think they will be heard because of their many words." Matthew 6:7. He taught them to have short and specific prayers. Yuster has learnt this and has been using Jesus' teaching very effectively in her life. She is one of the prayer warriors and intercedes for many people in various needs. One of the biggest prayers that Yuster has made was to ask God for a husband. Yuster was scaringly specific on the husband she asked God to give her. On one Sabbath morning, the pastor asked people to write down their prayers on a piece of paper and drop them in a basket in front of the church. Yuster has been praying before but she seized this opportunity to pray to God for a "tailor-made" husband. Here is what she put on the piece of paper:
My Lord, I don't want a boyfriend, instead I need a husband. Please give me a husband who is:
Spiritually strong
Truly loving
Faithful and reliable
Polite and Humble
A good listener because I talk a lot and I need a good listener
Handsome
An Adventist
Tall and
Must have a master's degree
When she finished writing the prayer, Yuster walked to pulpit with humility. Her hands were trembling when she dropped her prayer request. She murmured a prayer as she headed back to her pew. Yuster continued praying privately and with her inner circle about her future husband. Three years passed and nothing happened
Then a trip to London came where she was going to see her friends. A friend of her friend introduced her to a handsome and quiet 6'1" tall boy called Samson Kivuyo. Her heart leaped – "he looks like the boy I have been praying about" – she thought. She kept her peace and tried to control her emotions, as she heard a soft sound saying there is something special about this handsome boy. Sam was then a student in London. They dated for only three months and Sam fell in love – head over heels – with Yuster – so much that he didn't want to wait. So, he asked Yuster to allow him pay dowry and start a wedding arrangement. Yuster was like – "not so fast." She assembled an army of prayer warriors to ensure that he is the boy – which she has been asking her faithful God to give. The prayer warriors were Yuster, her mom and an evangelist. She asked the prayer warriors to fast with her – asking God to confirm if this is the guy that she has been praying for. If not, Yuster and the other prayer warriors asked God that Sam should just disappear in thin air.
Sam seemed to have a premonition of the "thin air disappearance" prayer – as he intensified the intimacy with Yuster and kept pushing for permission to proceed with dowry and wedding plans. The frequency of calls to Yuster increased and he would call from London multiple times in a day and sit on the phone forever. Yuster kept updating the prayer warriors of the intensifying love. After three months of earnest prayers, Yuster and her prayer team felt peace and unanimously agreed to allow Sam to move to the next steps – dowry and wedding arrangement. When Sam was informed of this good news, he was so excited and he chose the date and month for the wedding right away. On the ninth month since Yuster and Sam met, a wedding took place in Arusha.
They are now in their 11 years of marriage and have two kids. Sam is the tailor-made husband that she asked from God. He faithfully answered all her prayers and gave her even more than what she asked Him. Yuster says, "Every single day that I spend with my husband (Sam), and my two beautiful children (Dianne Cherish and Meleji Philip), I realize how blessed I am to have such an amazing family."
I asked Yuster the most touching and very special thing that his husband has done to her. Her answer is very surprising. "The most touching and loving thing that Sam has done is to allow me to take TAUS leadership and to allow me travel to the TAUS leader's retreat in 2017." This is a big endorsement of TAUS. Beyond its mission of evangelism, health and education, TAUS is indirectly achieving other noble causes – helping faithful singles meet and create families and to serve as a springboard for creating new businesses by its members. Yuster would like TAUS to dedicate a session for business during its retreats to help young entrepreneurs to learn from other members. TAUS retreat program on relationships and youth is already well established, but the business side is still weak. Yuster would like this area to be strengthened. Her story shows how this could help young entrepreneurs.
Working for the Lord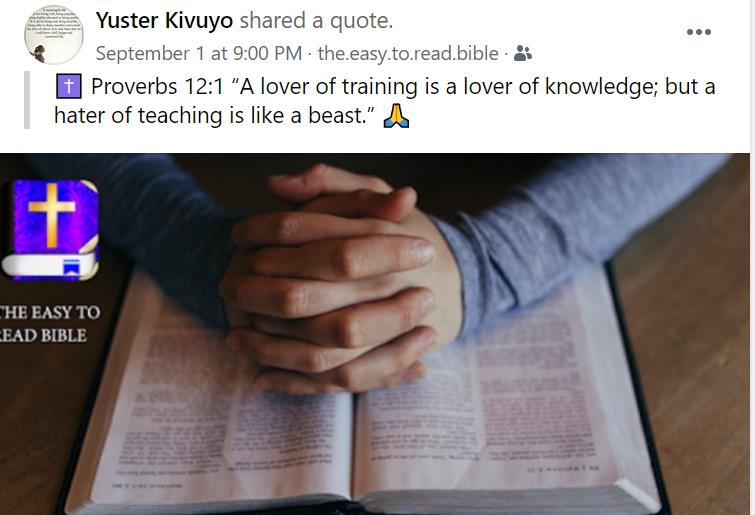 Yuster is the Secretary of the New England TAUS Chapter. She has held this position since 2017. She works hard to coordinate the chapter activities – including facilitating contribution of members to TAUS projects, coordinating meetings and general office operations. Beyond TAUS activities, Yuster is a digital evangelist. I am one of the lucky few people who is in her network. Every day, she shares a Bible verse on her Facebook, which is accessible to all people in her network.
The carefully chosen Bible verses she shares have been encouraging people suffering from brokenness. For example, a stranger who is on her network once told her that he was about to commit suicide, but changed his mind after reading one of Yuster's daily Bible verses. He wrote thanking her for caring for people she doesn't even know.
Yuster also shares a number of video clips of famous preachers in Tanzania and elsewhere. Her Facebook page is filled with Spiritual material, which has made her to be one of the young digital evangelists. She has also dedicated her business to God. But, she cannot do all these without God's help. She is asking readers to pray for her business and for her digital evangelism.